College Chili and Corn Bread
My daughter Katie asked me the other day for a good recipe that can be made without any high highfalutin culinary equipment . Such as a can opener.
This is a recipe that can be made with the minimum of effort and skill, something that all college students and graduates can appreciate.
When you present this oven fresh dish from the oven, all your dinner guests will be in awe. Some in shock and awe.
You will need an oven and a frying pan.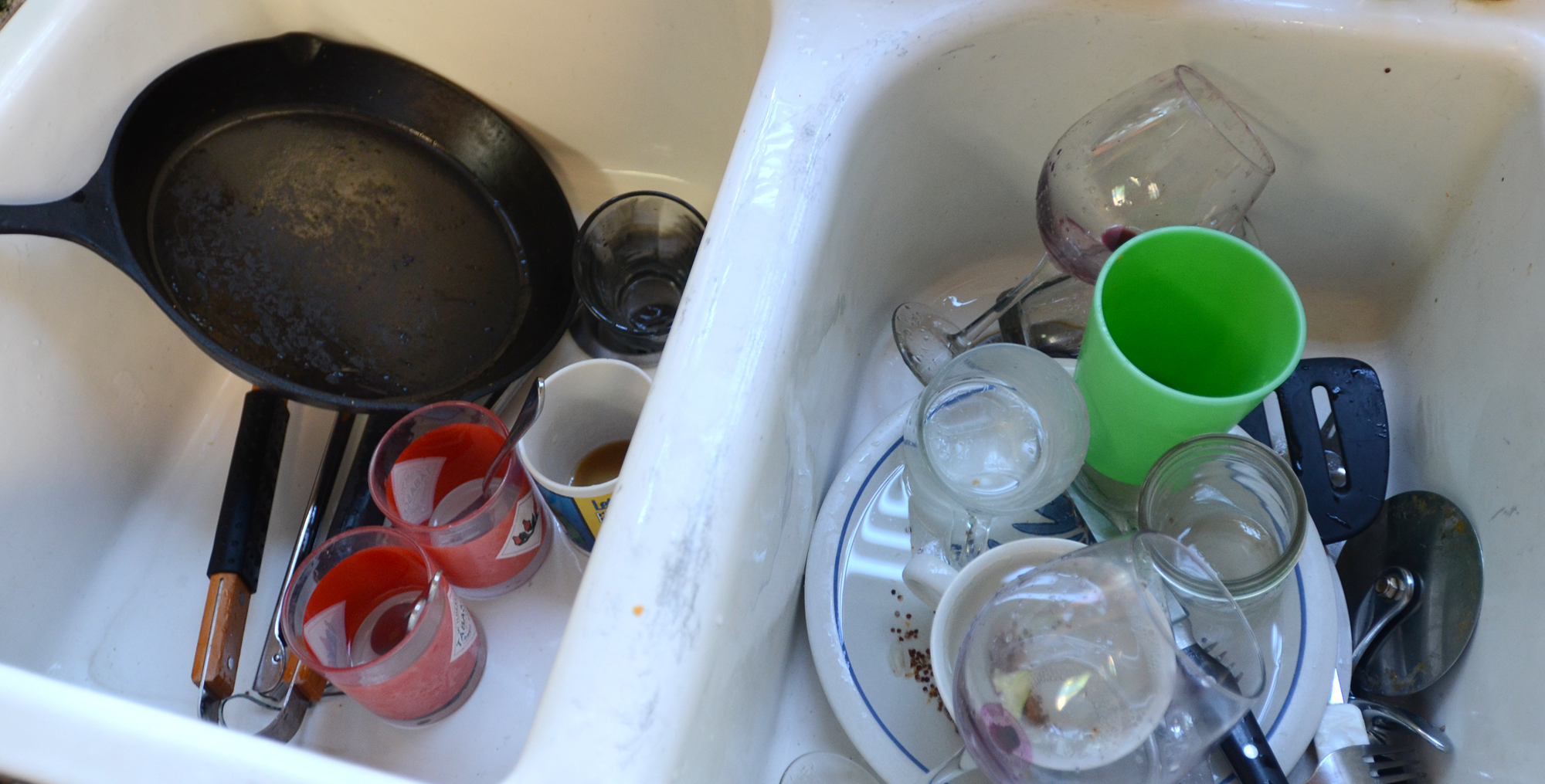 Pick the cleanest all metal pan from your "science experiment gone wrong" sink. A cast iron skillet is the weapon of choice!
This will be the baking pan, and serving tray for this elegant meal. Make sure the pan has no plastic or rubber parts, as they will alter the flavor when they melt or ignite in the oven. Wipe off all preexisting debris from said pan.
Ingredients; Purchased with parents hard earned money
Two packages of instant Cornbread (one with add water only, god knows what happened to the milk in your fridge)
One can of Chili. (select one with a pop-top, why use a can opener?) Also, makes sure it's a tin can, not some anodized can which may emit toxic fumes when heated.
Line skillet with foil. (less, if any clean up when your mom visits)
spray with canned oil.
Pre-heat oven to  400 degrees. Put skillet in oven to pre-heat it also for even baking temp.
In an adequate sized bowl, mix cornbread with required ingredients mentioned on the box.
At pre heat time, remove skillet, set can of chili in center, pour cornbread mix all around can, bake for 22 minutes or until your smoke alarm gives out.
Remove from oven, set on a towel on dining room table (unless you do not care about the table's finish)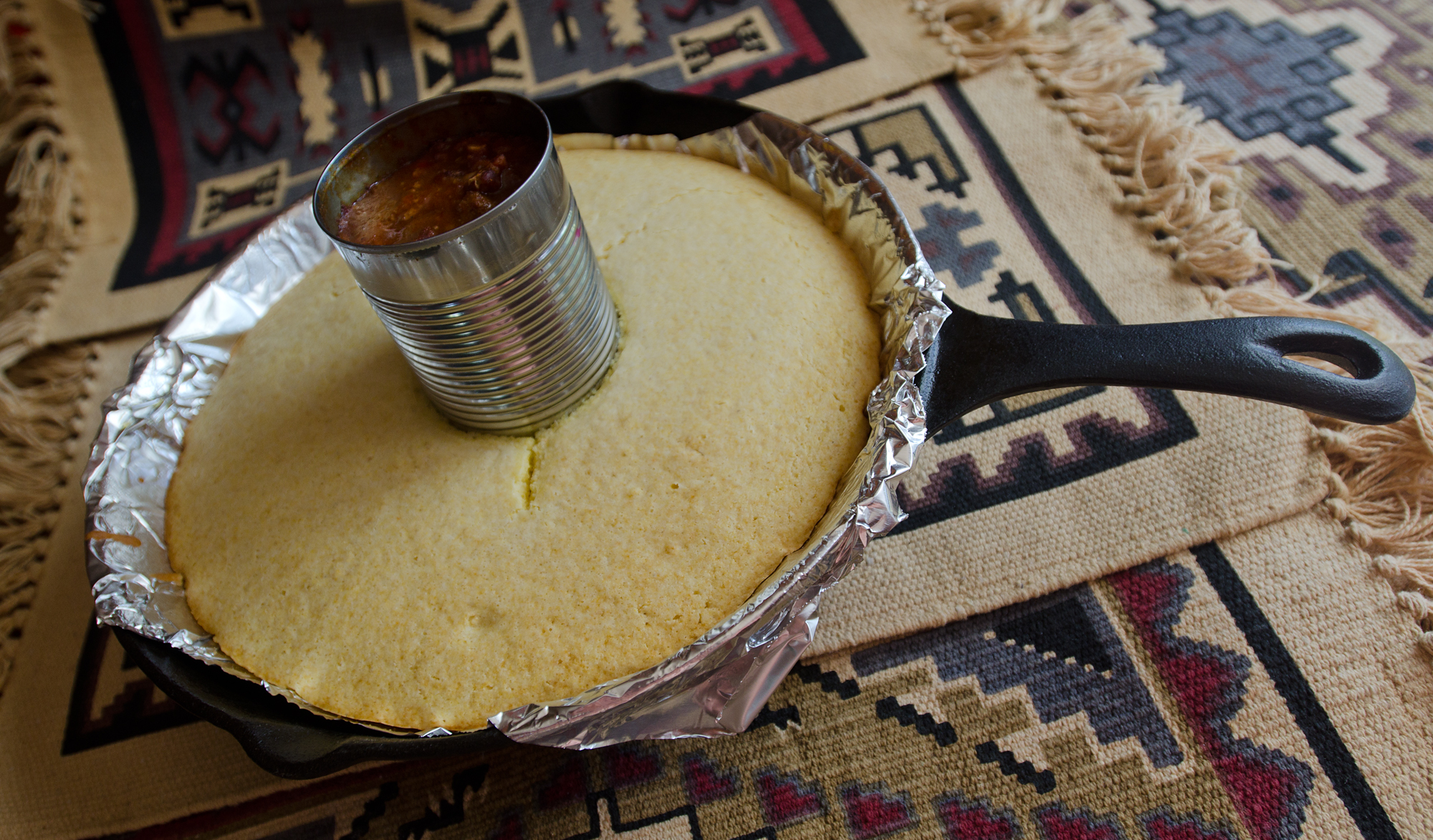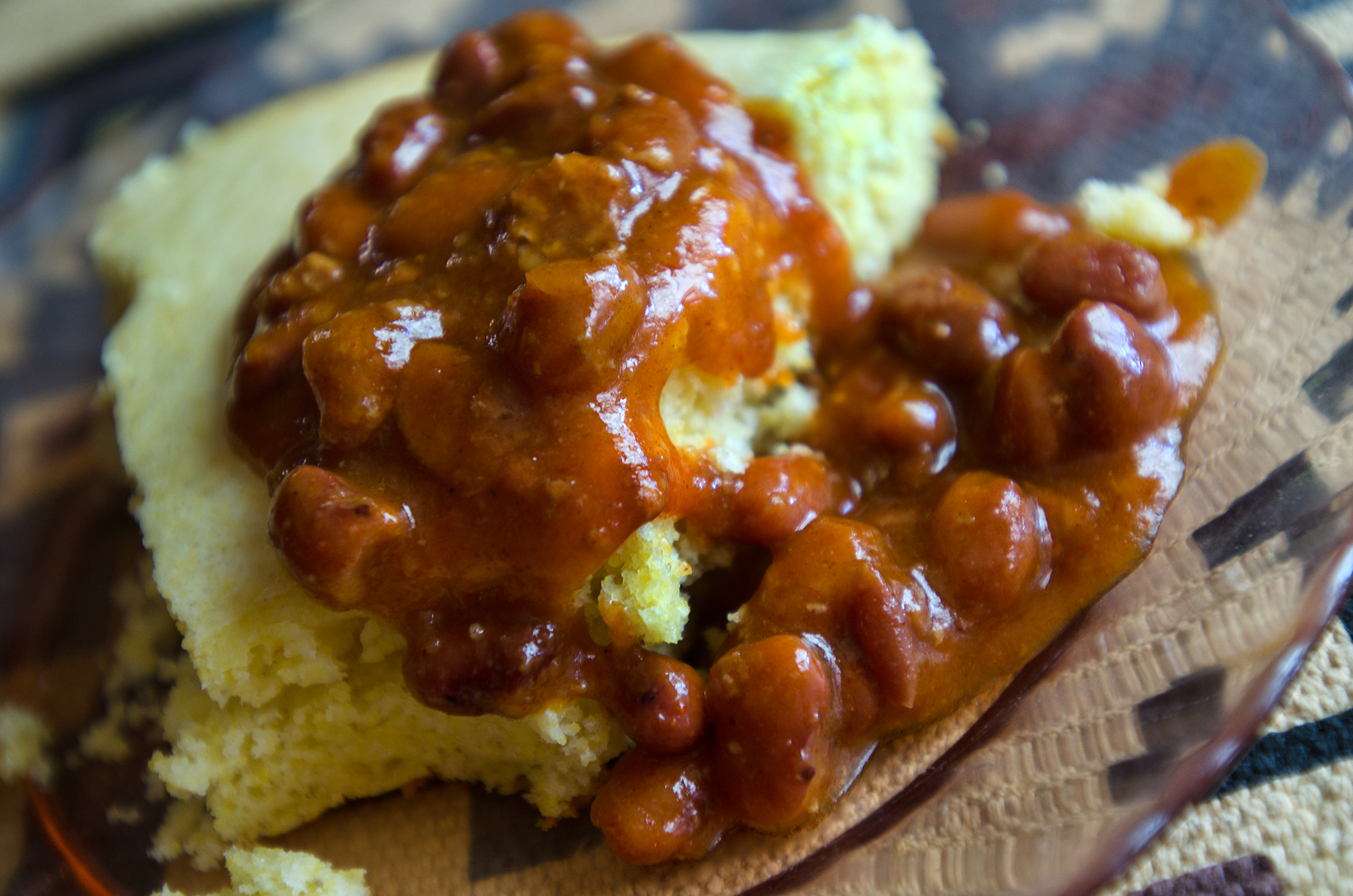 Wa La! Dig in!
(use spoon used to mix cornbread, less to have your mom to wash, share with roommates)
Copyright secured by Digiprove © 2014