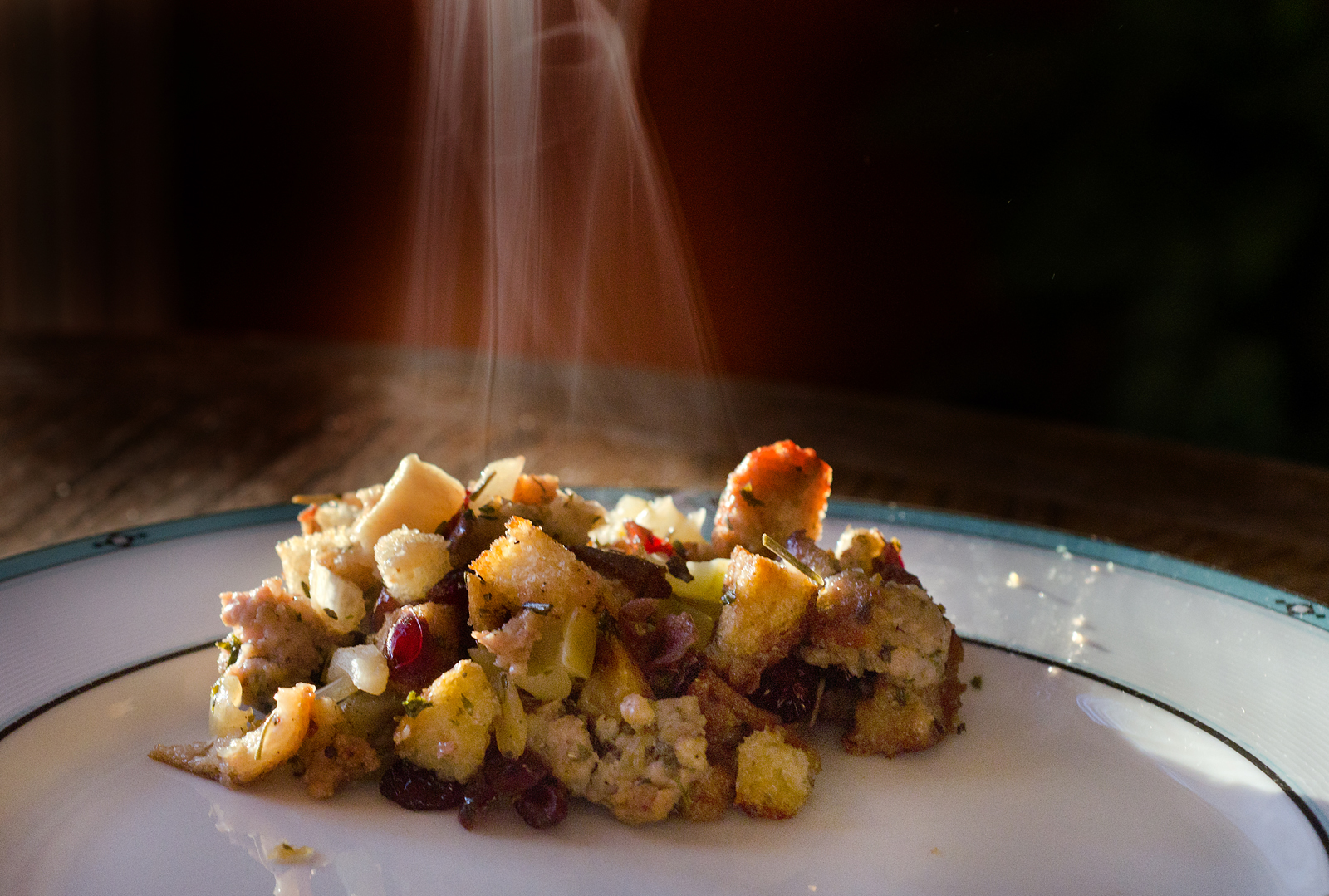 Stuffed
Years ago I worked at a newspaper in Watsonville California, the Register Pajaronian. A reporter informed me about the Thanksgiving lunch he had partaken in at the local church. The meal was for all the local homeless people. He had mentioned that the food was good, but he had never had runny stuffing before.
Runny stuffing! Yikes! I had never heard of such a travesty!
The stuffing of my youth had many different flavors, but only one texture.
That of semi-cured concrete.
In search of the perfect stuffing on "the net," I found one that was almost deserving of the time and effort to make. It did have one main ingredient that I could not get past. Turkey liver. A member of the food group known as "giblets."
When I was in college, I took a courses in Human Anatomy and Zoology.I do not remember the instructor going over giblets. I might have been dozing, but it does not ring a bell.
I did have a music instructor in High School who had a Turkey neck, but I doubt if she had a gizzard, also in the giblet food group.
Lucky for the general public, I did not pursue a health career, not knowing a giblet from a hole in the ground.
The following recipe has been modified beyond recognition for enhancement of flavor and to protect the innocent. Bon appetit!
Ingredients
2 cups cubed whole wheat bread (2 slices per cup)
4 cups cubed white bread (2 slices per cup)
1 pound ground pork sausage
1 cup chopped onion
1 cup chopped celery
3 teaspoons dried sage
2 teaspoons dried rosemary
1 teaspoon dried thyme
1 Golden Delicious apple, cored and chopped
1 cup dried cranberries
1/3 cup minced fresh parsley
1 cup turkey, chicken or vulture stock
4 tablespoons unsalted butter, melted
Method
Preheat oven to 350 degree F (175 degree C). Spread the white and whole wheat bread cubes in a single layer on a large baking sheet. Bake for 10 to 12 minutes in the preheated oven, or until evenly toasted. Transfer toasted bread cubes to a large bowl.
In a large skillet, cook the sausage and onions over medium heat, stirring and breaking up the lumps until evenly browned. Add the celery, sage, rosemary, and thyme; cook, stirring, for 3 minutes to blend flavors.
Pour sausage mixture over bread in bowl. Mix in chopped apple, dried cranberries, and parsley. Drizzle with stock and melted butter, and mix lightly. Everything into a casserole dish, cover with foil, cook for 45 minutes.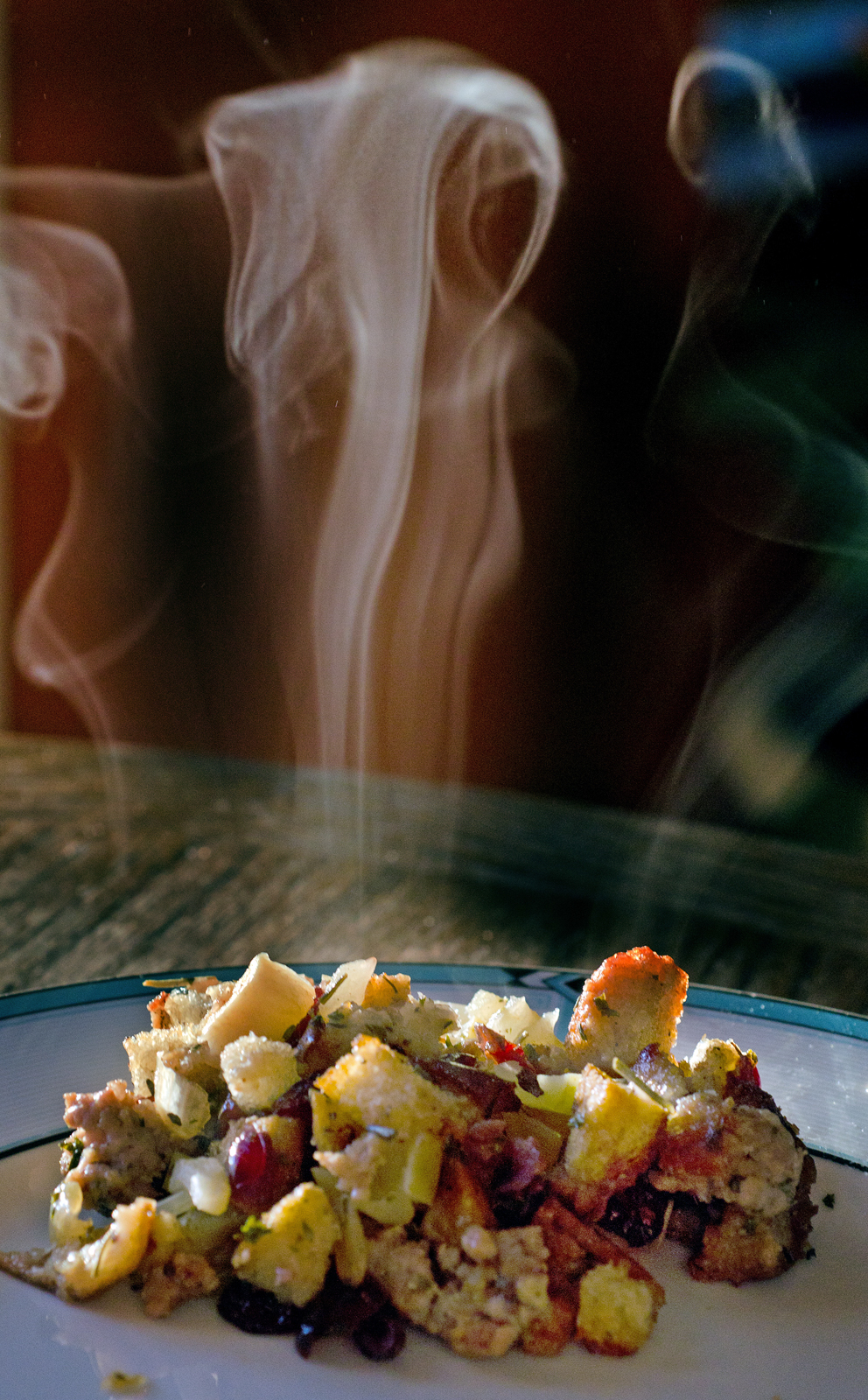 Copyright secured by Digiprove © 2015