Cabo San Lucas is a quiet fishing village on the southern tip of Baja California, Mexico. Well, it might have been at one time. With an International Airport, it is now a tourist destination for most of population of Earth. The town itself has no other reason for existence other than tourism. It is a dry, foreboding land. As seen from space in NASA photos, the shape of the area looks like a sirloin steak, or maybe a lobster tail.
Most of the town of Patterson and surrounding villages, signed on the trip via Linda DeForest and All Seasons Travel. There were about 50 people in all, on two flights from San Francisco directly to Cabo. Patterson never had it so quiet that week.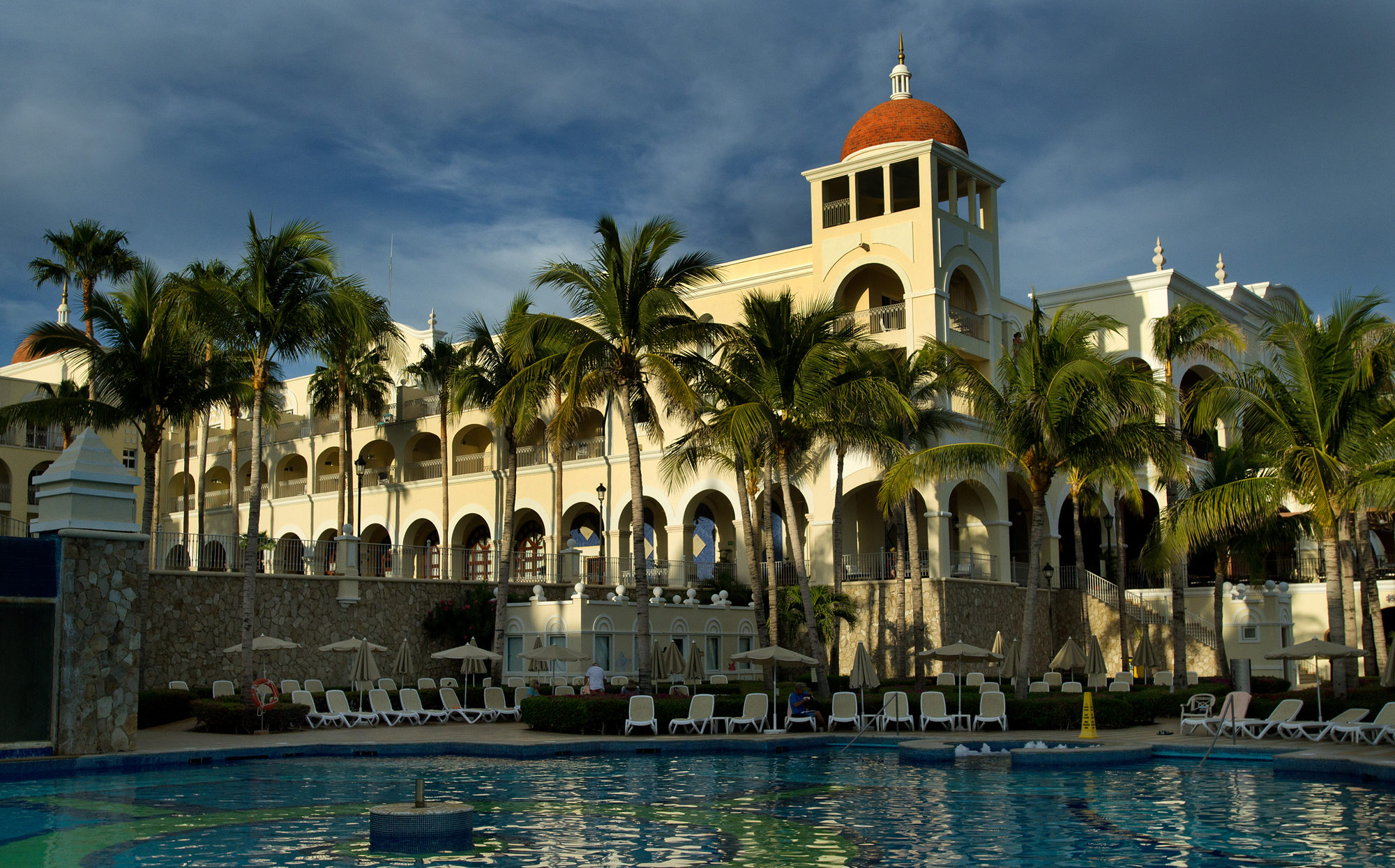 We all stayed at the RIU Palace Cabo San Lucas, a great Hotel, all-inclusive, featuring a wet bar every 10 feet. Our room also had a wet bar with four bottles of hard liquor tempting the seasoned traveler who might be too "tired" to venture from their room. We abstained. Being in a Palace, we expected to see some royalty, but that was not to be, unless you count Crown Royal. We did get to enjoy the never-ending labyrinth at the Hotel. The concierge at the front desk described it as the route to our room, which consisted of walking what seemed like miles, taking two separate elevators before arriving at our destination room. At the end of our five-day stay, we could actually navigate our way within minutes. This was not a place of fasting or sobriety. Our party kept it within normal limits on both. I mean, why go on vacation if you can't remember it?Food was everywhere, with many inclusive restaurants and buffets. Traditional fare, Mexican cuisine, and even a Sushi bar. Steak and Lobster for dinner on the first night!
The next day we were ready to see the sights, and the first being the downtown area and whale watching with the company Whale Watch Cabo. We were assigned a small boat, which included a captain/first mate/ navigator/helmsman (all one guy) and a guide named Lisa Hofmann. She was not an ordinary guide. Lisa had a degree in Marine Biology from her hometown Hamburg, Germany. Her guide experience included exotic places like Iceland, Costa Rica, and Australia. She made for a much better "biological interpretation" (guide) as she was not speculating or making stuff up as we embarked on a three hour tour. Where have I heard that before? OK, it was 2.5 hours, but a three-hour tour sounds much better. This was not only entertaining but also educational. Our shipmates consisted of members of the Independent Order of Odd Fellows, or some drinking society. This was my opinion after spending 2.5 hours with them. They were indeed quiet odd. They became nervous after finding out there was no wet bar on board. The whales were magnificent, and if our "skipper" was a little faster, we may have seen more than their backside. Just kidding. I would rather see a whale swimming away from our small boat, than observe one bearing down at ramming speed right for us. All in all, with the seascape, whales, sea lions and other marine life, a more than "well worth it" tour. On our way back to the Hotel, we visited a local restaurant, Las Guacamayas for lunch. The venue featured fantastic authentic Mexican food with great service and a Mariachi Band as a bonus. We had three ice-cold beers, six specialty tacos, and plates of condiments for under $20.00. It was well worth the visit. For dinner that night at the Hotel, we again had Steak and Lobster.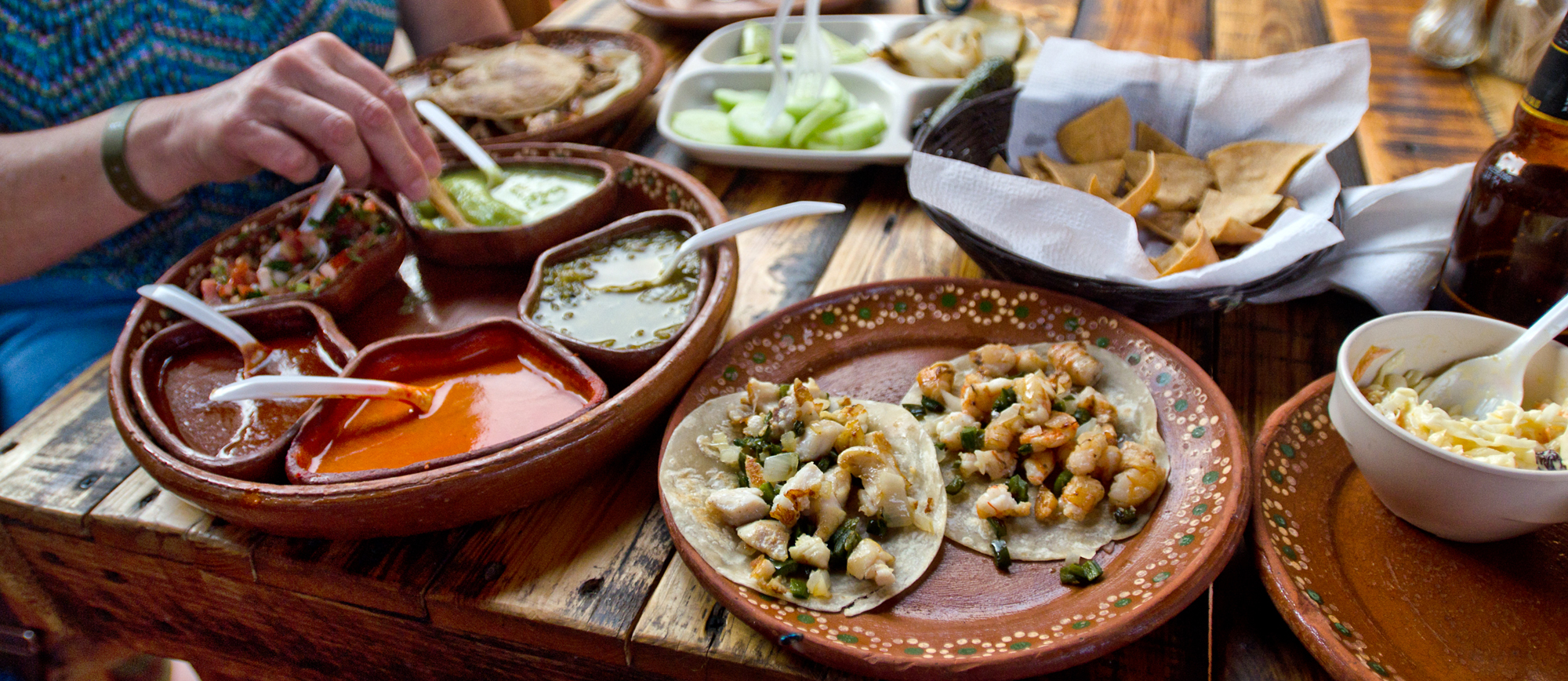 After we secured a car rental at the Hotel, we were on our way to the Sierra Lagunas Waterfall Hike near the small village of Santiago, north-east of the city of Cabo San Lucas. On the way, I experienced the sudden onset of Montezuma's revenge, also known as the Aztec two-step. Those not familiar with this national malady, it can be described with the same symptoms of dysentery, only faster acting. As soon as I recognized the symptoms, I knew time was short. I remembered the rental man saying that if we trashed the car, we would pay. He was referring to spilling booze on the interior, to mention this; I assumed it had happened before.
This would be far worse. Our new destination would be a car wash and detail shop, not the waterfalls of our plans. I quickly spotted a service station, luckily with a working bathroom. I sprinted from the car, and then slowed to a stop. My wife thought that it was game over, but I just needed to have one last moment of composure before entering the "El Bano."
Close call. Too close. My hands shaking from the experience, smiling, and with raised spirits and needed confidence, we were soon back to the road! On our last day driving back to the Airport, I paused, reflected, and thanked the heavens as we passed that service station.
We made it to Santiago and then went "off roading" with the rented vehicle. I say "off roading", because the road turned from asphalt, to dirt, to silt, to a dry streambed, and finally a narrow goat trail with spectacular views of the landscape below the cliff we traversed. We did not mention this to the rental agency.
The Sierra Lagunas waterfall was very elusive, maybe even a "Stealth Waterfall." I think the locals kept moving it to evade tourists. Following directions clearly marked in a foreign language along our route, we appeared to have passed the final game trail to the falls many times. We stopped a fellow traveler (with vehicle plates from Canada, Que?) for directions. He explained that his group was also looking for the falls, and speculated that the path we were on would eventually end up in Mexico City. We agreed, and decided to change plans and head for the nearest Cantina. We don't need no stinking waterfalls! After having a satisfying cerveza (beer) and enjoying the slow pace of the peaceful village, we left Santiago and headed back to the Palace. That night for dinner, we again had Steak and Lobster. I thought I could never say this, but this was getting old.
For entertainment the Palace hosted a sadistic audience participation show, they called Karaoke. I have seen car wrecks and a few train wrecks, but nothing can describe the horror of inebriated tourists on stage butchering the top 10 songs of yesteryear. As the wait staff was quick on serving high-octane cocktails, we soon became numb to the experience, then indifferent, and finally amused at the show. A good time was had by all!
And then we had Steak and Lobster.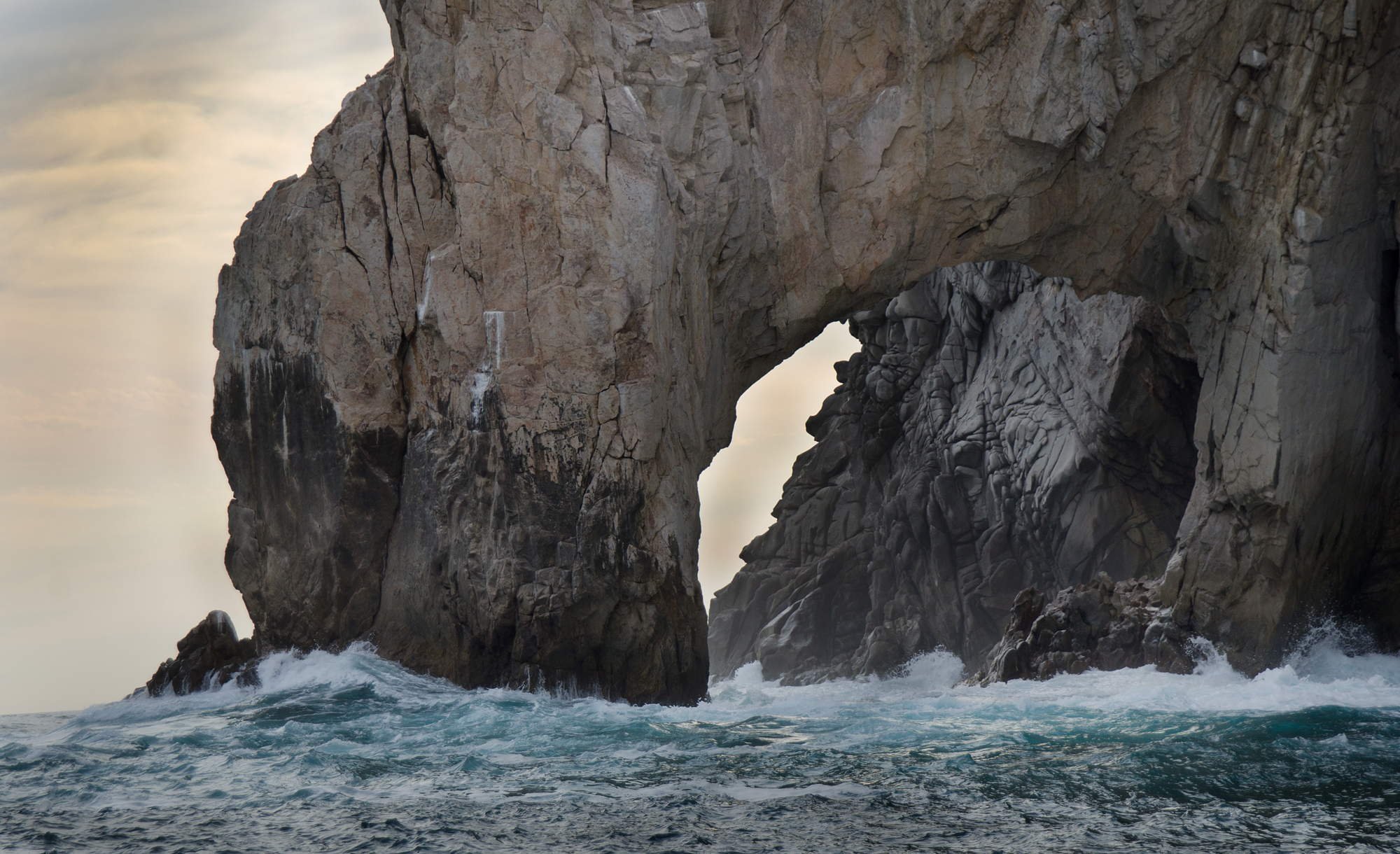 Copyright secured by Digiprove © 2016